Holly Doherty is an author, speaker, and coach who helps passionate entrepreneurs who are tired of doubting themselves and are ready to know their self-worth so they can grow their net worth. Read her full bio here.
Holly is committed to helping women get out of their own way and step into the greatness they are created for.
Book Holly to Speak at Your Event

To inquire about inviting Holly Doherty to present at your next conference, meeting, retreat, or event, go to our Contact Page and send us details about your event.
Whether it's a telesummit, podcast, or live speaking engagement, Holly is known for breaking through the armor and touching women's lives with her authentic and heart-felt speaking style.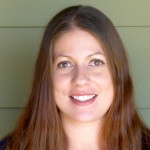 "I was really moved by your presentation. I admire your strength. Thank you for coming forward and showing such beauty inside and out. I am empowered by you and I thank you from the bottom of my heart."-Angela T.
"At first, I really had my guard up. But the more you spoke, the more my heart melted. Thank you for sharing your story and helping me realize I'm not alone." -Jessica W.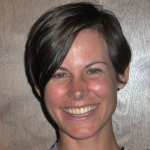 "The more I learn about you, the more amazing I think you are.... I also realize what a strong person you are. Your story is truly a testament to leaning on God through some incredibly hard times. Your positive spirit and your willingness to reflect on what you've experienced is truly a gift to other women. It was a presentation that will really stick with a lot of people."-Molly D.
Speaking Info Package
To make it easy for you to promote Holly Doherty as your event presenter, we've put together the information you need for your flyers, brochures, emails and handouts. It's all below!
Presentation Information and Speaker Biography
For your convenience, we've included Word documents containing our most-frequently asked-for materials, including a presentation description, and a bio for Holly Doherty. Just right-click, download to your computer, and copy/paste!
Speaker Intro and Talk Summary
Pictures of Holly for Promotional Use
"You talk sparked the best discussions we've had all year."-Linda M.
"Thank you for speaking to our group. Your passion for women is very apparent. I know the women benefited from you speaking to us."-Amy C.
"Thank you for your transparency! God has gifted you with many talents. It's so beautiful to see you use them to edify His people and glorify Him."-Jamie L.

"You truly are an inspiration to all. I will take the information you shared and truly remember it always. You do an excellent job. Your light shines!!"-Joann R.