As an entrepreneur, you know the importance of networking. I'm not talking about those dreadful events where everyone shoves a business card in your face and won't stop talking about themselves, even when your eyes glaze over and you start drooling on your stilettos. Ah. No.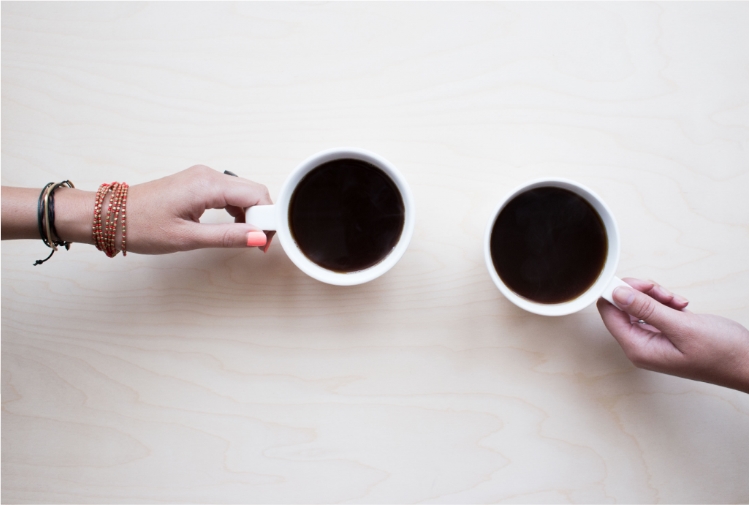 I mean networking you actually enjoy (yes, it's possible). What's that look like? Real, heart-centered networking is when you actually connect with other people, get to know each other, and support one another in ways that go beyond obligatory referrals and 60-second commercials. I call it Relationship Networking.
A colleagues' mother has been fighting for her life in the ICU for over 6 weeks now. My friend is stressed and scared, and struggling to keep up with the demands of her business. I wouldn't have known that if I'd just stuck a business card in her hand and moved on. But because I've spent time building a relationship with her, I know that what she really needs in this moment is not another referral, but a friend to lean on. A listening ear. Someone to ask, "How are you – really?" and not take "Fine" for an answer.
Being an entrepreneur can be lonely, especially if you're going solo and haven't built a support team yet. Relationship-driven networking can help you through the inevitable rough patches. But you've got to give first. Walking into a networking group – or any group for that matter – with a "Me! Me! Me!" mentality is a recipe for disaster.
Stephen Covey once said, "Seek first to understand, then to be understood." Good networking requires that we seek first to support, then to be supported. It requires that you give first. When you talk to someone, do you automatically think about how that person might help you, or do you consider which of your connections could support them?
Call it Business Karma, The Golden Rule, or the Law of Reciprocity. What goes around comes around. If you want networking to work for you, then help networking work for someone else. That's the heart of Relationship Networking.
What's the Self-Worth Secret to good Relationship Networking?
First of all, when you're confident and secure in who you are, you can be authentic. People can spot a fake a mile away, and they're much more likely to help people who demonstrate a sincere interest in them. And let's face it: confident people are able to genuinely care more about other people because they're not preoccupied with their own insecurities.
Secondly, the more you value and believe in yourself, the easier it is to give to others. People with good self-worth see others as allies, not threats. The more confident you are, the more you believe that you can help other people – that your resources and connections are valuable. You're not stuck in a pattern of fear, selfishness and scarcity. You're free to give abundantly, confident that you will eventually reap what you sow.
People are drawn to confident, authentic people. So be real. Be confident. Give first. And your networking efforts will pay off.
Need to boost your confidence so you can network like a pro? Let's chat. Apply for a Self-Worth Discovery Session to uncover the causes of your lack of confidence, how it's holding you back, and the next best step to build your self-worth from the inside out.